Learning how to list your home on Federa has never been easier! In this step-by-step guide, we walk you through the process of creating a new property listing, from signing up to publishing your listing. Whether you're a first-time home seller or a seasoned professional, this article simplifies the process, making it easy for anyone to list their home swiftly and efficiently. Unleash the power of Federa and get your property in front of thousands of potential buyers today.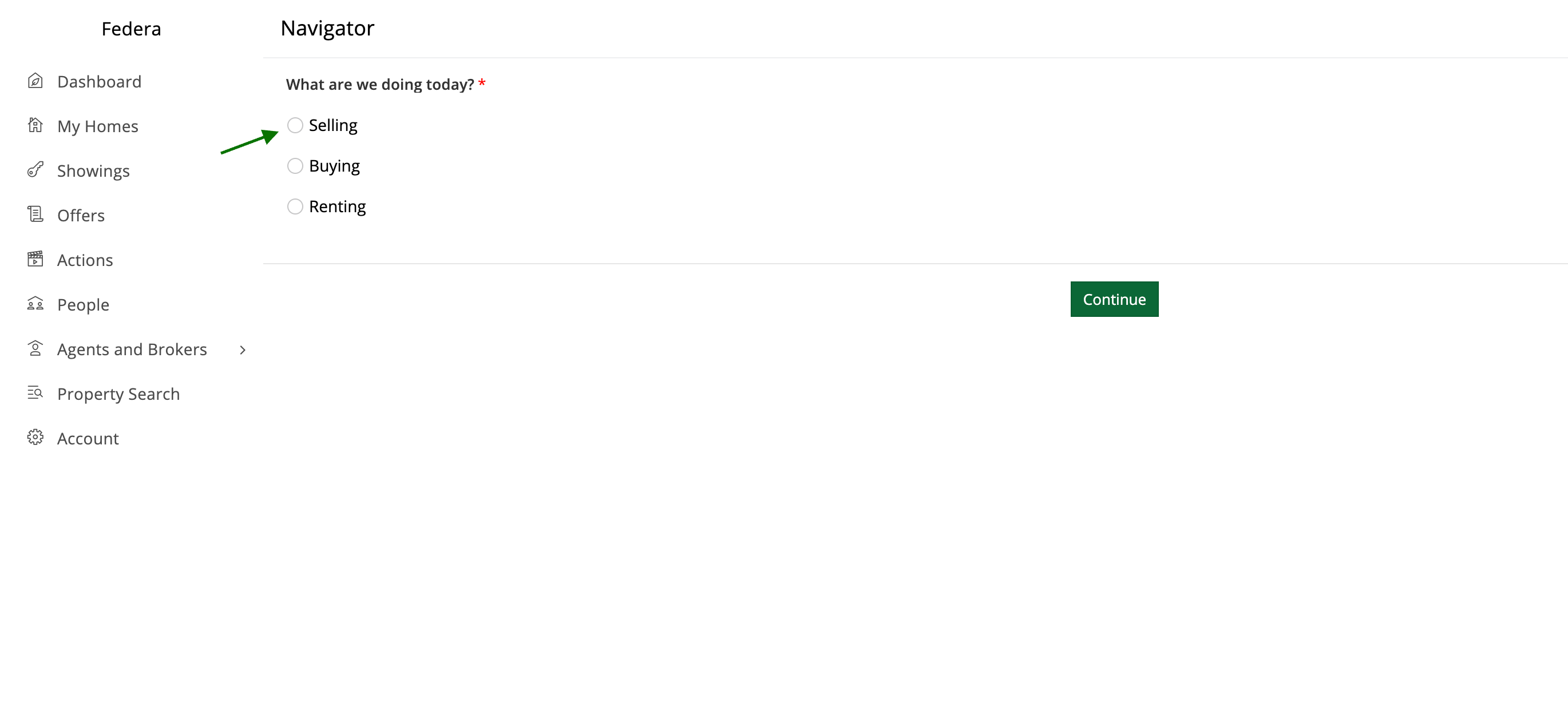 Enter Address Information

In the
"Address"
field, enter your property's address.
If your property does not exist in the system, click
"Add Property,"
fill in the necessary fields, and click
"Add."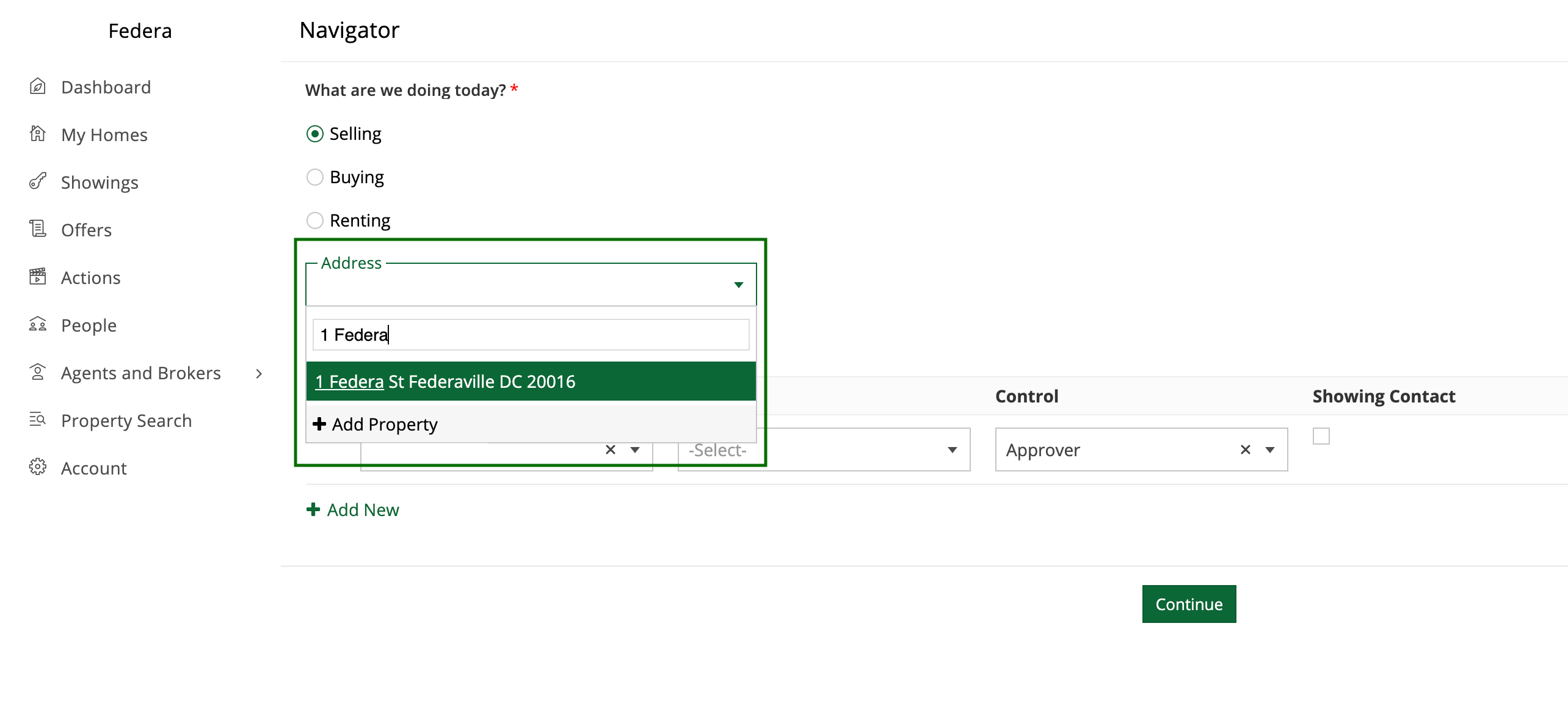 Enter List Price

Input your desired list price. You'll be able to change it later. If you want a
Competitive Market Analysis from a licensed agent, leave this blank and select either
"Full-Service" or "Live" under the Service Level field.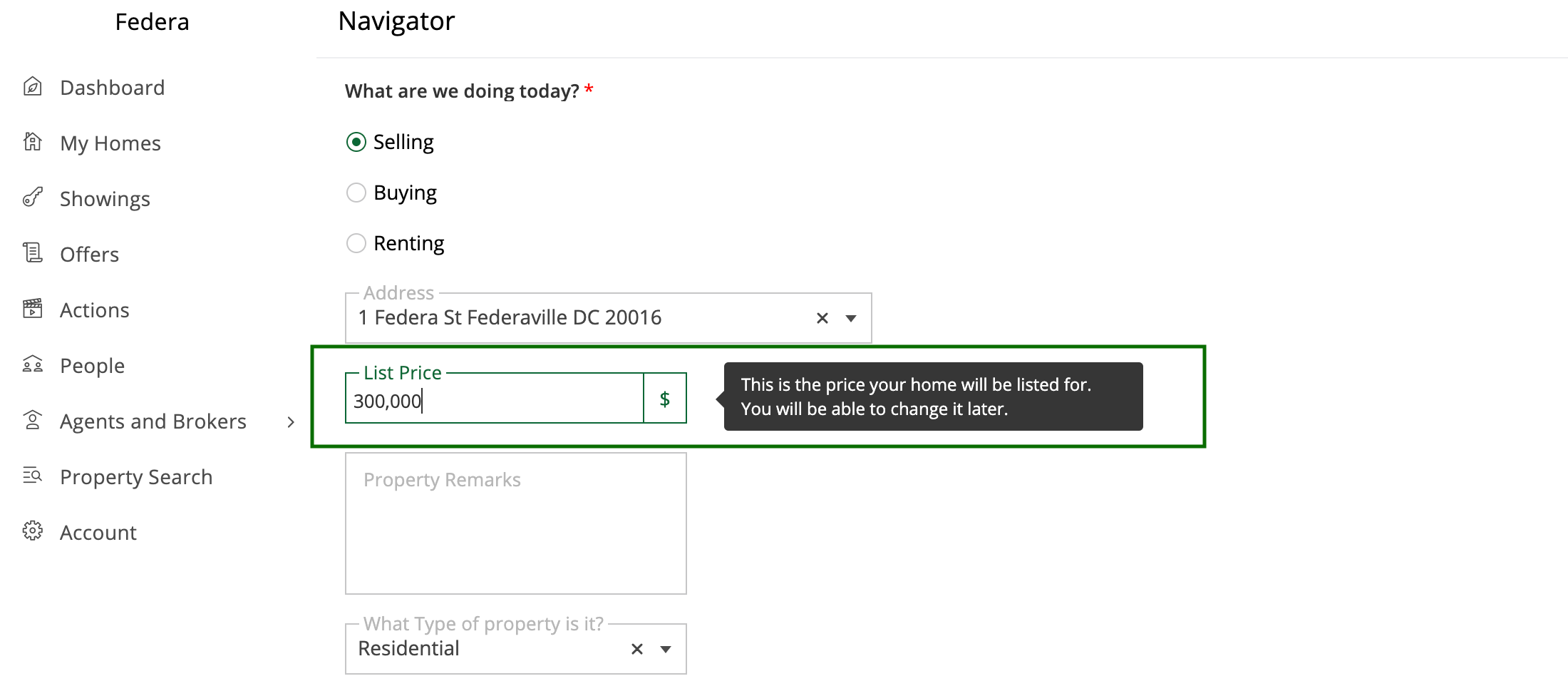 Add Property Remarks and Property Type
In the "Property Remarks" field, add a description for your property. If you opt for "Live" or "Full-Service," your listing agent can do this for you.

In the "What Type of property is it?" field, select the appropriate option (Residential, Land, Commercial, Farm).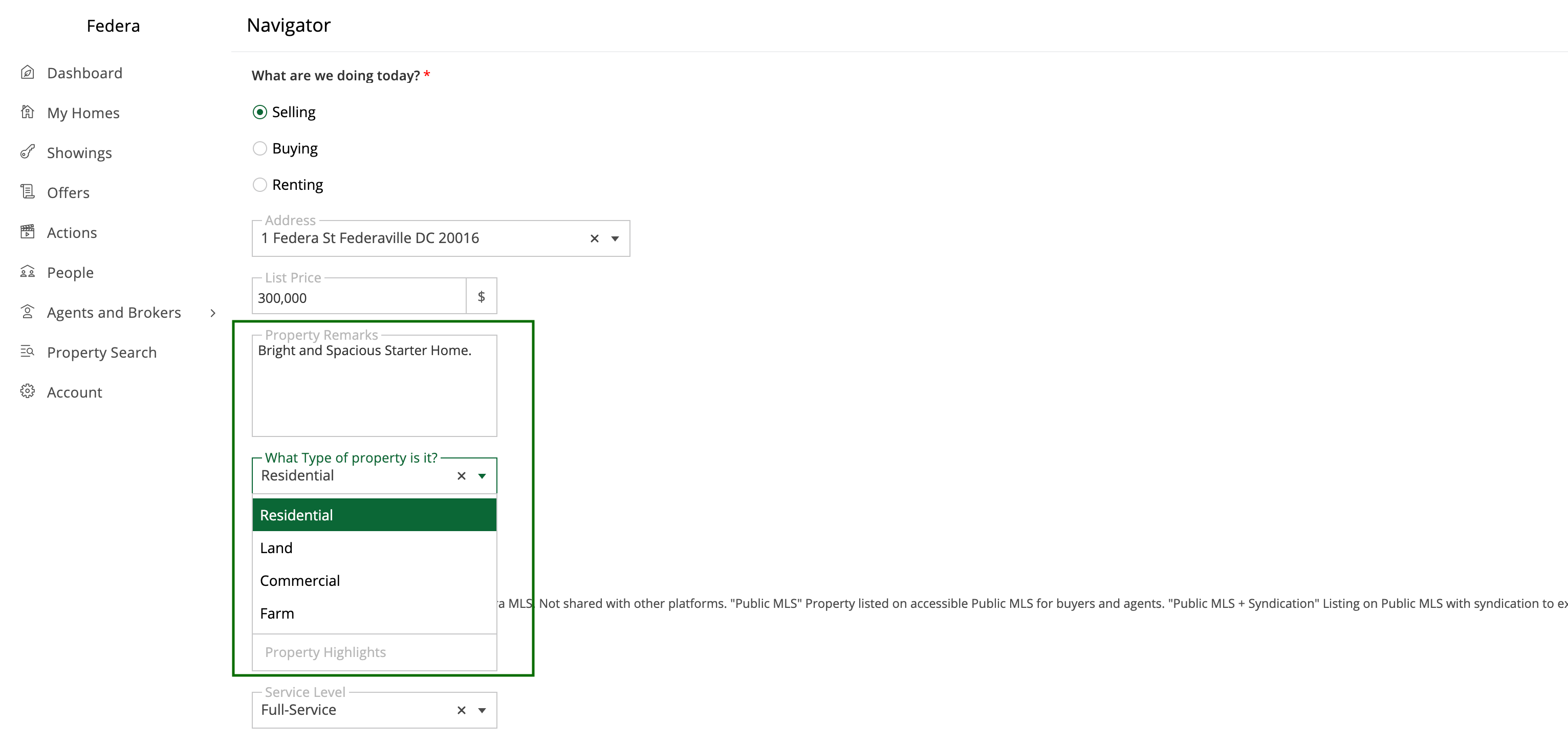 Choose Express Listing Option

Express Listing means we use the latest public info to create your listing, so you don't have to answer as many questions. Quick and convenient!
If the "Express Listing" option isn't selected, please fill in the questions as accurately as you can. If this is a "LIVE or Full-Service" listing and you're uncertain about what to put in any specific area, please contact your listing agent directly. They're there to help you through each step.
If you're working with a "DIY" listing and need help, please get in touch with our support team at support@federa.com. A member of our Support Team will be more than happy to assist you.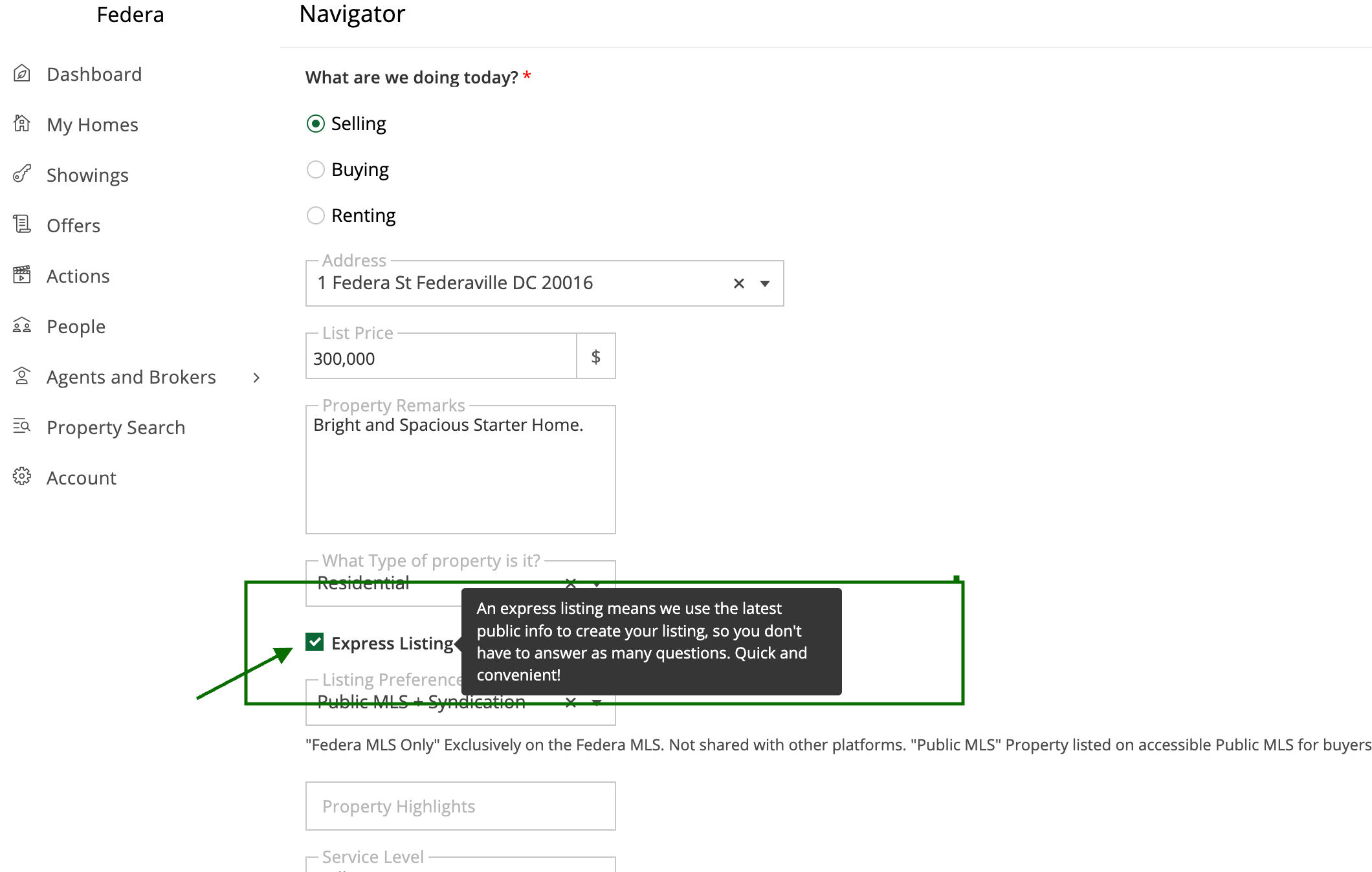 Select Listing Preferences

Choose one of the following: "Federa MLS Only" Exclusively on the Federa MLS. Not shared with other platforms. "Public MLS" Property listed on accessible Public MLS for buyers and agents. "Public MLS + Syndication" Listing on Public MLS with syndication to expand visibility on.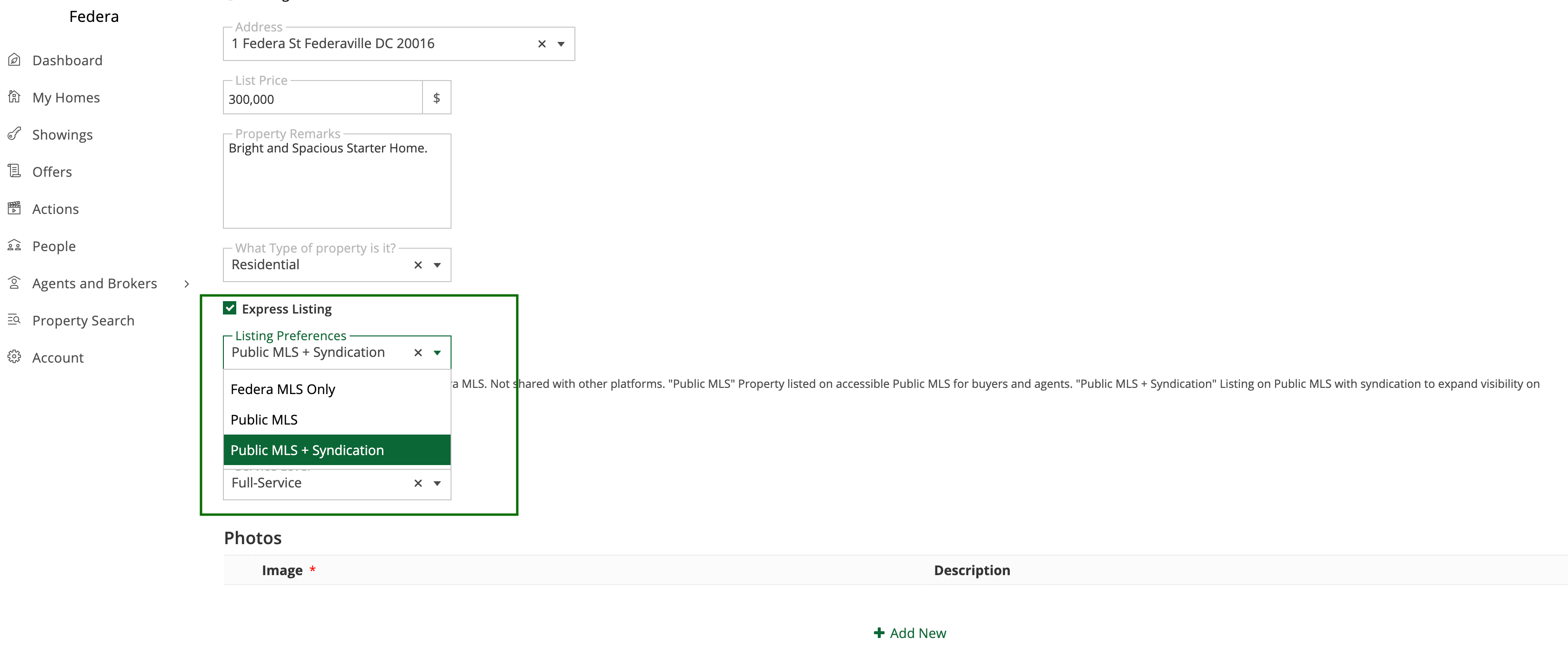 Highlight Property Features

In the "Property Highlights" field, select tags that best represent your property's features.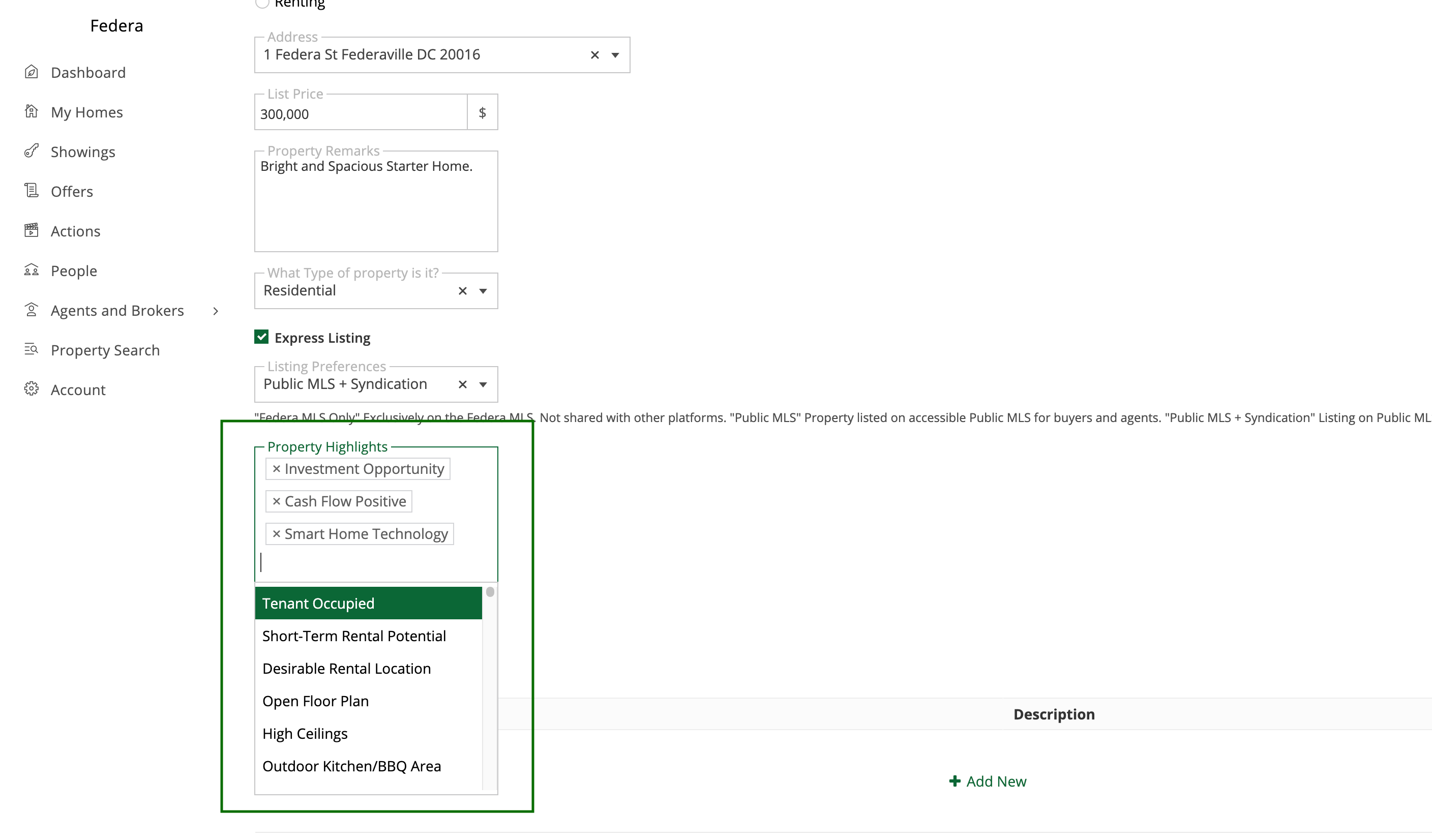 Choose Service Level

Choose the level of service that best suits your needs: DIY, LIVE, or Full Service. See below for a detailed explanation of each level:

DIY: Opt for a self-guided approach to selling your home. This cost-free service allows you to list your property on your own, with the freedom to cancel or upgrade anytime.
LIVE: For a one-time upfront fee of $3,000, enjoy the comfort of a licensed real estate agent supporting you remotely throughout the selling process. You can cancel at any time. If you do so within the first seven days, you'll receive a full refund.
Full Service: Ideal for those preferring a traditional, fully managed home selling experience. For a 3% commission fee payable at closing, you get comprehensive, personalized service. You're free to cancel at any time before signing a contract.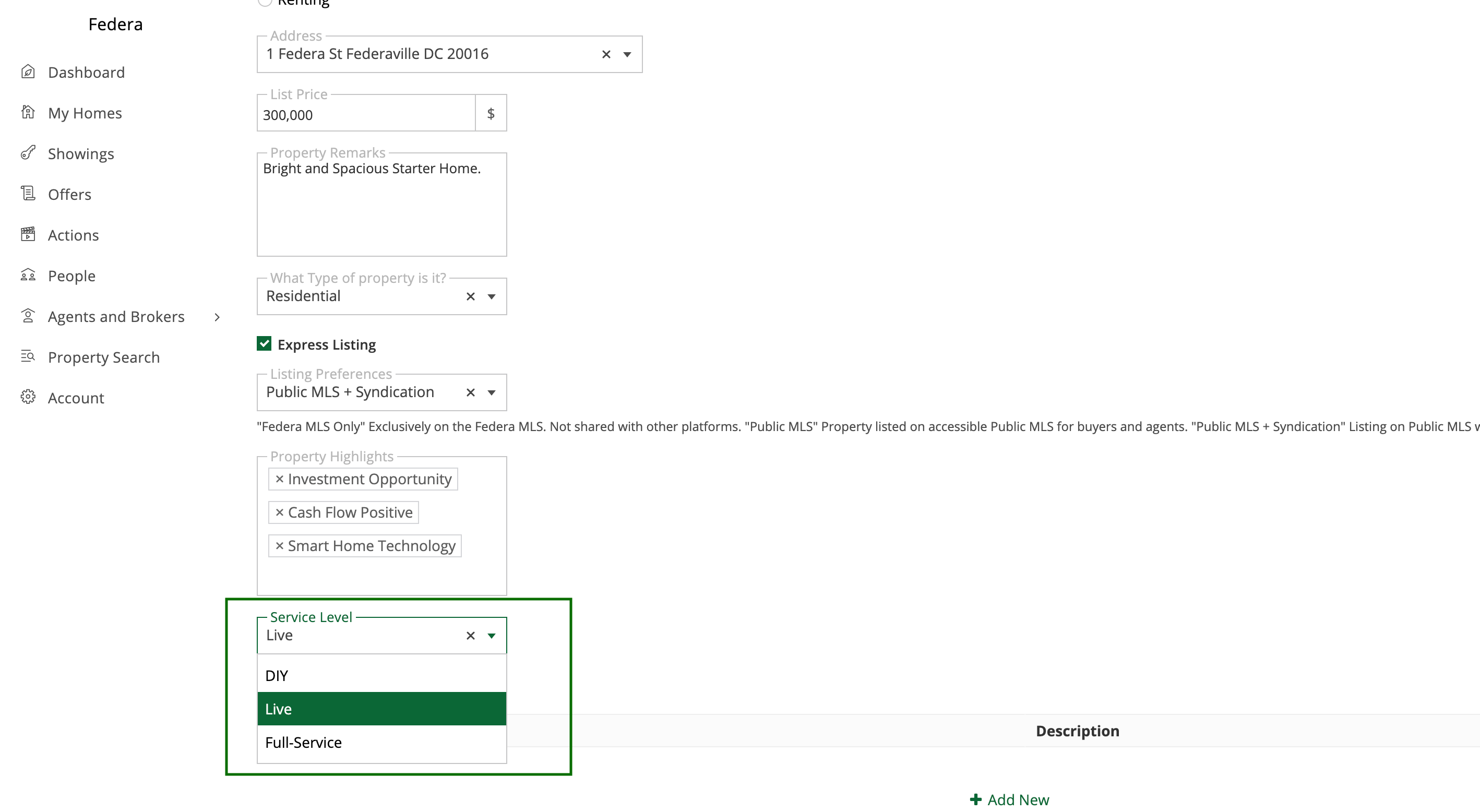 Add Property Photos

Upload photos of your property, ensuring they are in PNG format.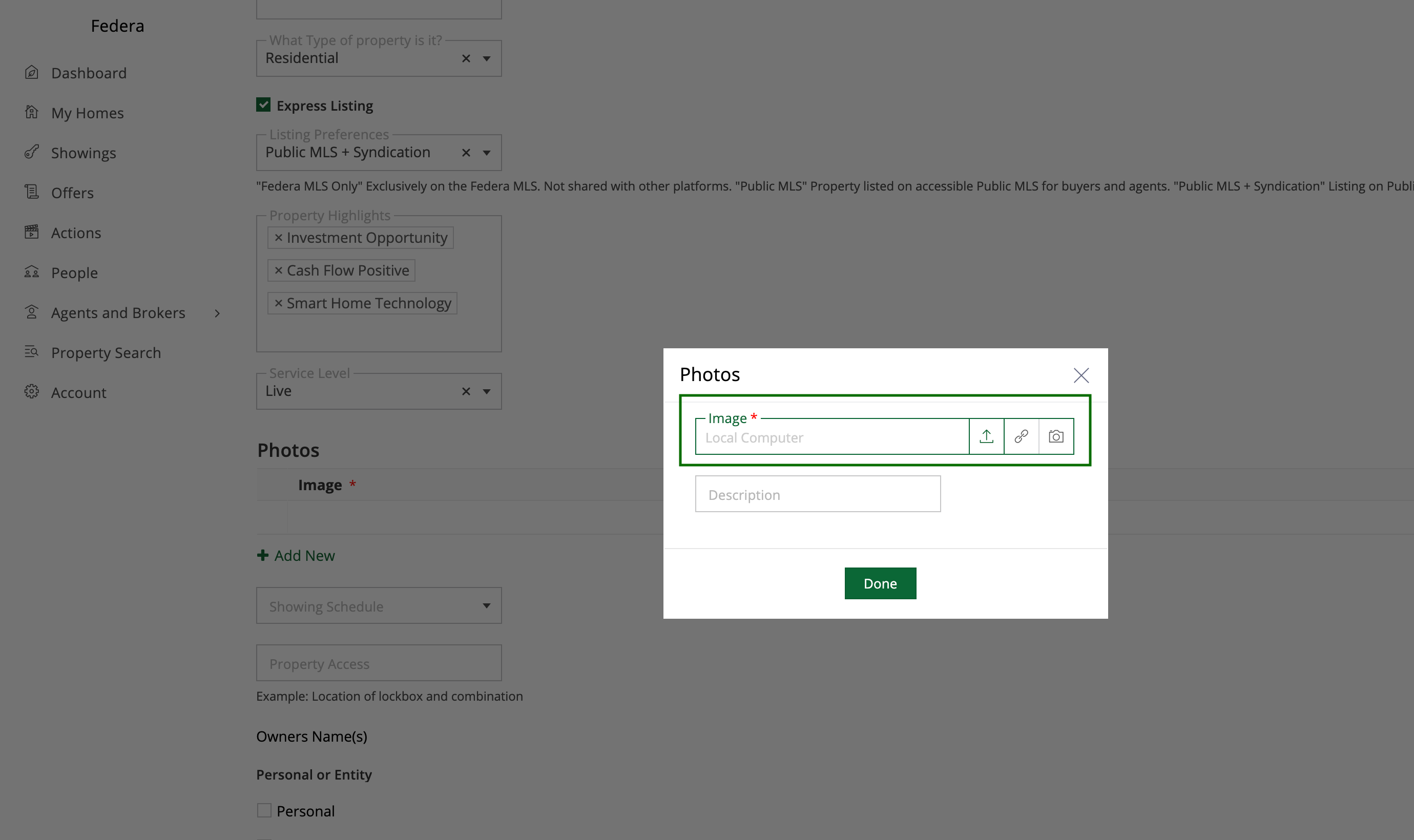 In the "Showing Schedule" field, choose from "Show anytime" or "I want to approve each showing." You can also provide lockbox location and combination if available.